5 last-minute July 4th state park getaways
These West Virginia state parks are the perfect place for an all-American vacation.
July 4th is almost here! If you're like the 40 percent of U.S. travelers who plan their trip at the last minute and still don't know where you'll go, don't worry! It's not too late to plan a trip to a West Virginia State Park where you can enjoy beautiful mountain scenery and exciting outdoor adventures.
To make it even easier for you to plan a trip, we're offering 40% off cabins and lodge rooms at North Bend State Park, Twin Falls Resort State Park, Cass Scenic Railroad State Park, Lost River State Park and Cabwaylingo State Forest. Use code FLASH40 at checkout.
Here's just a few of the things you can enjoy at these five parks!
North Bend State Park
Located in the Mid-Ohio Valley, surrounded by beautiful rolling hills, North Bend State Park is a quaint oasis for nature lovers and adventure seekers, and is a great place for a family vacation during the 4th of July weekend. By traveling to this secluded part of the state, you can enjoy a quiet trip, away from all the crowds, and focus on making memories with your family.
When you want to get out and explore, there's plenty of fishing streams, hiking trails and lake activities to keep you busy all weekend! North Bend also has a unique outdoor adventure program perfect for families, called Quest. This customizable adventure program helps you learn the basics of outdoor skills like backpacking, rappelling, mountain biking, navigation, geocaching, nature interpretation and yoga. And don't worry if you don't have all the equipment because North Bend has everything you need. All you have to do is plan your trip!
If you and your family want to enjoy some 4th of July activities, check out the park's Glow Bike Parade. Or visit nearby Parkersburg or Ripley for parades and fireworks. Catch a morning parade in Ripley, which is known for the largest, small town 4th of July celebration. In the evening, head on over to Parkersburg for fireworks. They'll go off around 9:30 p.m. from across the river in Marietta, Ohio, so you'll have a perfect view.
At the end of the day, kick back at the North Bend lodge and enjoy a good meal at the restaurant before you call it a night in your comfy lodge room. Each room is It doesn't get much better than a weekend at North Bend!
Cass Scenic Railroad State Park
Take a trip back to an era when steam-driven locomotives were an essential part of everyday life. Trips to Cass Scenic Railroad State Park are filled with rich history, unparalleled views of West Virginia's mountain beauty and the sights and sounds of an original lumbering town. This is a perfect place for a family trip!
Catch a train ride up to the overlook at Bald Knob, the third highest point in West Virginia. There, you'll be treated to breathtaking views. The round-trip ride to Bald Knob takes 4.5 hours and are available Tuesday through Sunday. To purchase tickets and view the full schedule, visit mountainrailwv.com.
There's also a company store you can visit and the Last Run Restaurant, gift shop and museum. Open daily from 9 a.m. to 5 p.m. Cass Scenic Railroad State Park also is one of America's only authentic operating museums of lumber railroading.
No trip to Cass is complete without an overnight stay in one of the park's company houses. These restored two-story company houses really capture the charm of the historic town of Cass.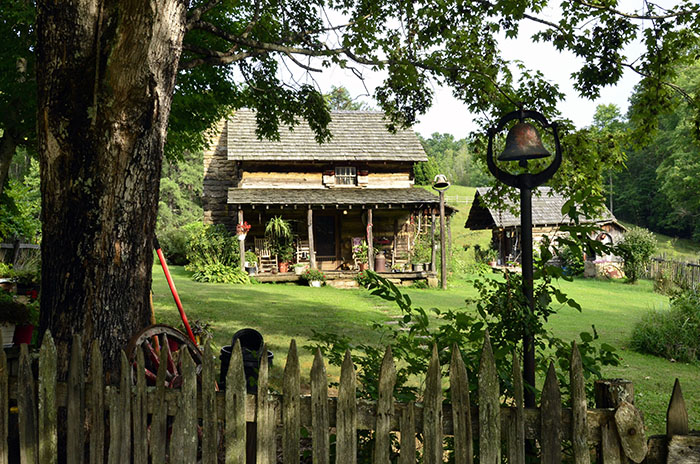 Twin Falls Resort State Park
Thinking about heading to the beach for the 4th of July weekend? Think again! Escape the long drive, busy highways and crowded beaches and take the winding country roads of southern West Virginia to your mountain escape at Twin Falls Resort State Park.
During the day, Twin Falls is a place where you can get lost in nature. From remote wooded paths to scenic trails, there is plenty of ground to cover to keep you exploring for days. You can even play a round of golf at the park's 18-hole course.
At the end of the day, retreat to your lodge room and refresh for the next day. Twin Falls Resort's 47-room lodge offers poised mountaintop views. The lodge features a fitness center, indoor pool and hot tub, so there's fun to be had even after the sun goes down. There's also a full-service restaurant where you and your family can have breakfast, lunch and dinner. You can even request boxed meals to take on your hike!
And no trip to Twin Falls is complete without stopping by the authentic Pioneer Farm. This fully-functional historical farm is home to several animals including pigs, horses, sheep and chickens. So, bring the kids by and learn about life on West Virginia's frontier!
Lost River State Park
If you want to getaway deep into the mountains of West Virginia, then Lost River State Park is the place to be. This Eastern Panhandle park is a favorite destination for travelers from the booming D.C.-Baltimore metro area who seek a quiet getaway in the mountains of Almost Heaven.
A beacon for outdoor lovers, Lost River boasts 23 miles of hiking trails as well as guided horseback rides. But the centerpiece of this park is the Cranny Crow overlook that sits at 3,200 feet atop Big Ridge Mountain, where on a clear day visitors can see into five counties.
After a day of excitement, come back to one of Lost River's cozy cabins and settle in for the evening.
Cabwaylingo State Forest
If the forest is calling you, then you'll want to head to Cabwaylingo State Forest. With more than 8,000 acres to explore, you can unplug and unwind and enjoy a distraction free getaway in nature's playground.
There's nine miles of hiking trails winding through the woods, fishing streams and plenty of other things to enjoy. And when you're ready to call it a day, retreat back to your log cabin for a relaxing evening with your family. Cabwaylingo's legacy cabins are the kinds of cabins childhood vacation memories are made in!
From Cabwaylingo, you can also venture out into nearby towns, like Barboursville and Huntington, where you can shop, dine and even ride a rollercoaster! Nearby Camden Park, West Virginia's oldest and only amusement park, promises thrills, fun and games for the whole family. Attractions include a wooden rollercoaster, carousel, miniature golf and paddle boats.
So, what are you waiting for? Plan your trip today and celebrate our nation's birthday at one of these West Virginia's state parks!
Book Now