Don't worry, we have your holiday shopping list covered this year.
Don't panic, but Christmas is coming up fast! If you need last-minute gift ideas for those on your nice list, then give the gift of Almost Heaven. West Virginia State Parks offer a wide variety of gift options, so you are sure to please even the most difficult gift receivers. What makes it even better? State Park gifts are easy to shop for! Shop inside the parks, from the comfort of your couch, or on your phone while you're on the go. Your loved ones are sure to love the gift of unique experiences and one-of-a-kind West Virginia goods.
Gifts uniquely West Virginia
West Virginia is known for its talented artisans and eclectic state-made goods. A wide variety of West Virginia-crafted items are sold in state park gift shops. State park gift shops like the ones at Hawks Nest or Pipestem offer West Virginia apparel, glassware, hand-crafted merchandise, art, books and West Virginia-made treats and snacks. For the animal lover on your list, you can also purchase the 2020 Wildlife Calendar, available in gift stores and online.
The Gift of Cherished Memories
Looking to surprise a special someone with a winter getaway? Nothing beats a stay in Almost Heaven. Book your loved ones a stay at a state park lodge or cozy cabin. Several of our parks have amazing and unique places to stay, play, and relax. The winter wonderland lodge at Blackwater Falls or the luxurious cabins at Chief Logan  are both perfect for making precious memories that will last a lifetime.
The Perfect Stocking Stuffer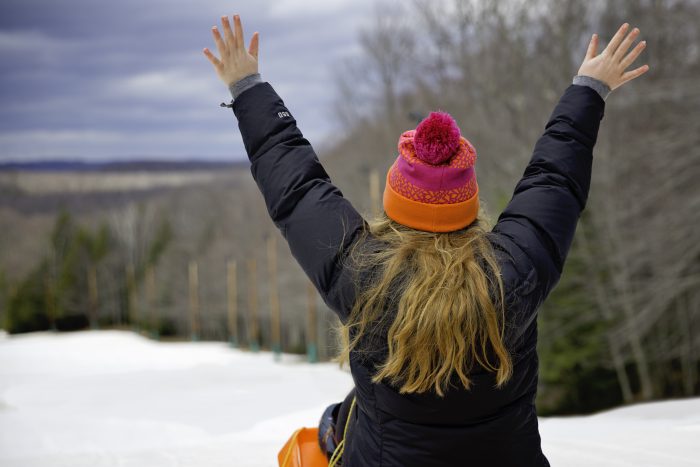 The perfect stocking stuffer is just a click away. West Virginia State Park Gift Cards are a great gift for friends and family and range from $25 to $500. State park gift cards are far from your ordinary, run-of- the-mill gift card. Cards come in four unique state-inspired designs, including a winter design. These gift cards can be used across the parks system and are not exclusive to one specific park. They can be redeemed for lodge room stays, cabin and cottage rentals, camping, gift shop purchases, dining, golfing, and much more!
The holiday season is in full swing! Don't wait to wrap up and tie a bow on your Christmas shopping list. Shopping with state parks is easy so give the gift of Almost Heaven this season.